Beyond Borderline Lib/E: True Stories of Recovery from Borderline Personality Disorder (Compact Disc)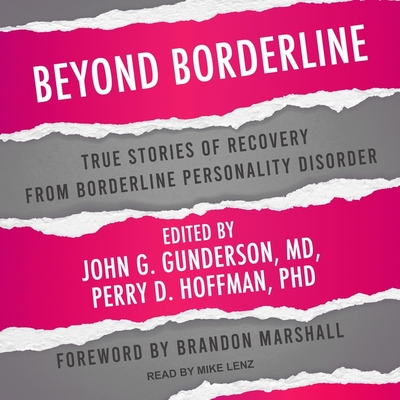 $12.99
This item is backordered and not currently available. Please contact us for an estimated availability date.
Description
---
BPD affects a significant percentage of the population. It is a disorder of relationships, one whose symptoms occur most in interpersonal contexts--and thus impact any number of interpersonal connections in life. When people have BPD, they may struggle to manage their emotions on a daily basis, and have to deal with fears of abandonment, anger issues, self-injury, and even suicidality--all of which can lead to even more instability in relationships. In Beyond Borderline, two internationally acclaimed experts on BPD--including Perry Hoffman, cofounder and president of the National Education Alliance for Borderline Personality Disorder (NEA-BPD)--team up to present a rare glimpse into the lives and recovery of people affected by BPD. This powerful compilation of stories reveals the deeply personal, firsthand perspectives of people who suffer with BPD, explores the numerous ways in which this disorder has affected their lives, and outlines the most debilitating and misunderstood symptoms of BPD (the most tragic being suicide). Beyond Borderline delves into the many ways the disorder can present--as well as the many paths to recovery--using evidence-based tools from dialectical behavior therapy (DBT), mindfulness meditation, mentalization-based therapy (MBT), and more.