One Farewell May Hide Another (Paperback)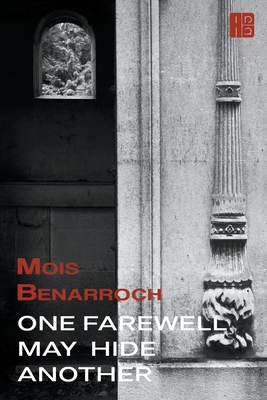 $26.20

Warehouse, In Stock | Usually Ships in 1-5 Days | New
Description
---
ONE FAREWELL MAY HIDE ANOTHER was published by Libros del Aire in Spain in 2015 and is presented to the English lovers of poetry in the translation of Enriqueta Carrington.
DISTANCE And one day
In the distance
Distance will no longer exist
And we'll be united
And it won't require disuniting other voices
And one day
That eternal day, the day before creation
When we were all one, that effervescent unity
Which we were, unity awaiting dispersal
That day which is already within us, which we already know
That day which guides us through trees, branches and rhymes
Like a distant light we don't recognize as our beacon
That day is already within me
It's already within you.
IF THEY COME LOOKING FOR ME
Say
The soil was damp
And my shoes were calling me for a walk
Backwards
With slow
Steps Say
The sea was serene
And the small waves
Were escaping the beach Say
That the sun was full of lovely
Spots
That the moon was empty
That the soil my ancestors
Trod for centuries
Was buried underground
And wept my absence.
Mois Benarroch is a well known poet internationally and his poetry books have been published in Hebrew, Spanish, English, German, Arabic, Portuguese and Italian. He is the recipient of the Yehuda Amichai poetry award for 2012. His poetry books have often made the Top 10 poetry bestsellers ranks.