Norse Paganism For Beginners (Paperback)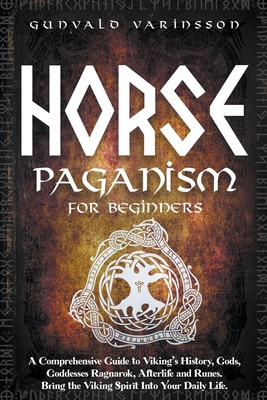 $20.97
This item is backordered and not currently available. Please contact us for an estimated availability date.
Description
---
Do you want to learn more about The Norse cult paganism and how to put it into practice today?
Keep reading because this is the book you were looking for
Learn all you need to know about Norse paganism, including honoring the gods through prayer and sacrifice, shamanic journeying, divination, feasting, meditation and honoring the gods through prayer and sacrifice. Become a Norse pagan in a modern context.
Scandinavian paganism is a religion practiced by the Scandinavian people. It is an ancient religion that has existed for thousands of years.
This book talks about the Vikings' customs, traditions, history, and paganism. Reading it, you will understand everything you need to know about paganism and Scandinavian spirituality. You will discover many secrets in the world of Norse and Vikings mythology.
By reading this book, you'll discover:
What Is Norse Mythology? This explains the historical background of Norse paganism and all the important points of Norse mythology, so you are theoretically prepared and ready to integrate Norse paganism into your daily life.
What Are The Gods And Goddesses Of Norse People? To know the history and characteristics of all the gods whom the Norse worshiped
The History About The Norse Creation Mythology, Discover what the Norsemen believe in creating the world and humans, and find out how the gods created everything around us.
According to Old Norse. A chapter that explains everything about Ragnarok, what the end of the world will be, a chain of events and disasters that culminate at the end of the world.
The meaning of the Viking runes is to be able to read (and use) these stones. These stones are often used in magical spells for protection, healing, and curses.
How To Become A Norse Pagan in this Modern Era, An entire chapter showing how to begin practicing Old Norse religion today and feel all the benefits of Norse spirituality
... & Much More
What are you waiting for?
Click the "BUY NOW" button, and become a True Norse Pagan