90 Days of Self-Love: No Contact Challenge for Women (Paperback)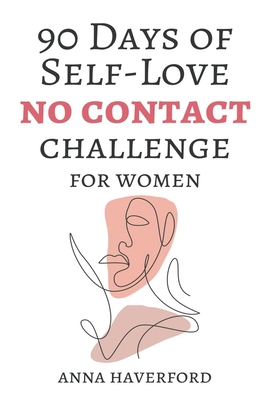 $12.59

Warehouse, In Stock | Usually Ships in 1-5 Days | New
Description
---
90 Days of Self-Love: No Contact Challenge for Women
How to Free Yourself from Narcissistic Abuse Using Guided Personal Reflections
"90 Days of Self-Love: No Contact Challenge for Women" is a transformative self-help personal reflections guide designed to help women heal and grow through the process of going no contact with toxic people in their lives.
This guide provides a 90-day challenge that encourages women to prioritize their own well-being and self-love, while also providing guidance and support as they navigate the difficult process of cutting ties with negative influences.Throughout the guide, readers will find a variety of prompts and exercises to help them reflect on their emotions, set boundaries, and establish healthy habits. Each day, readers will be prompted to reflect on their progress, celebrate their successes, and acknowledge any challenges they may have faced.
This guide is an invaluable tool for any woman who is ready to prioritize her own healing and growth. By committing to the 90-day challenge and using the prompts and exercises provided, readers will gain a greater sense of self-awareness and self-love, and emerge from the challenge stronger, more confident, and better equipped to face life's challenges.
Disclaimer
The information provided here is not intended to be a substitute for professional medical or therapeutic advice, diagnosis, or treatment. If you are experiencing significant emotional distress or require professional support, I strongly encourage you to seek the advice of a licensed mental health professional. The exercises and prompts in this guide are designed to promote self-reflection and self-awareness, but they may not be appropriate for everyone. Please consult a licensed mental health professional if you have any concerns or questions about your individual circumstances. By using this guide, you agree that you are solely responsible for your own emotional well-being and any actions you may take based on the content of this publication. The author and publisher are not liable for any damages or negative consequences that may arise from the use of this publication.