Guide To Minimise Your Business Tax: Never Miss An Opportunity To Get Your Tax Affairs Spot On: How To Reduce Corporation Tax (Paperback)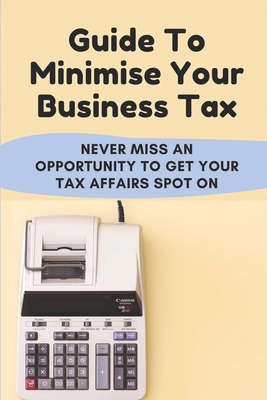 $8.99
This item is backordered and not currently available. Please contact us for an estimated availability date.
Description
---
A corporate tax is a levy which the government imposes on the income of a company. The money collected from corporate taxes is used as the source of revenue for a country. The operating earnings of a company are determined by deducting costs from the cost of the product sold (COGS) and income depreciation.
Businesses Taxed as Corporations
The rules you must use to determine whether a business is taxed as a corporation changed for businesses formed after 1996.
The business was formed before 1997. A business formed before 1997 and taxed as a corporation under the old rules will generally continue to be taxed as a corporation.