Money Management 101: How To Save Money & Take Control Of Your Finances: How To Manage Money Wisely (Paperback)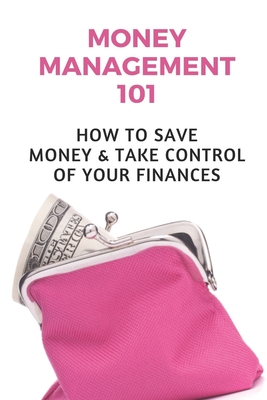 $8.99
This item is backordered and not currently available. Please contact us for an estimated availability date.
Description
---
Whether you're stuck in a cycle of debt, earning too little to maintain your desired standard of living, or simply wanting to get a jump start on saving for a major financial goal, such as buying a home or investing, you may need help to get on track with your objectives. Reading this book for taking control of your finances right now.
The author explains in plain English how Wall Street persuaded millions to gamble on the future while failing to expect the unexpected, and how to avoid being caught in the same trap next time, because there will always be a next time.
There will always be crashes, panics, disasters, meltdowns, and so on, yet we speak of them as anomalies. No matter how sophisticated the world's financial markets become, and no matter how many regulations government imposes, there will always be a financial crisis in our future. Most lives are marked by a series of financial challenges and crises-buying or selling a home, college tuition, supporting relatives in need, legal expenses, medical bills, unemployment, death, and so on.
Yet few people plan their financial lives to be ready for the crisis. Instead, they plan for success, often based on somebody else's estimate of future returns. When things fail to pan out, as they so often do, they're left wondering, "What do I do now?" his answer, with specifics, is to take back your money from the institutions that gambled with it and put it in investment vehicles that you control in institutions that are depositor-owned.