The Fundamentals Of Hydroponics: The What & Why Of Hydroponic Gardening For Beginners And Experts: Hydroponic Books (Paperback)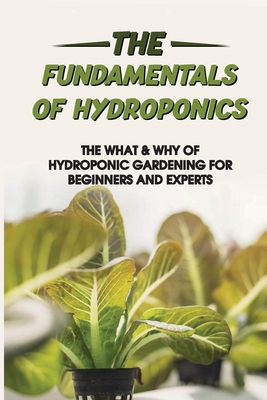 $8.99
This item is backordered and not currently available. Please contact us for an estimated availability date.
Description
---
Hydroponics is a form of gardening that uses no soil, but instead grows plants in a solution of water and nutrients. A hydroponic system can grow plants and vegetables faster than growing outdoors in soil, and hydroponic systems can be used year-round. Plants grown hydroponically often yield more, require less space, and use less water than with conventional gardening. A hydroponic system also can be an ideal solution for apartment dwellers and urbanites who do not have an outdoor gardening plot.
In this book you will learn:
-Introduction of Hydroponic
-How you can grow herbs, vegetables and plants
-Various techniques of hydroponic
-NFT -Nutrient Film Technique
-Equipment required for making hydroponic
-Benefits of Hydroponics
-Hydroponic- Cost efficient technique
-Benefits of herbs, vegetables and plants grown in hydroponic