Kinkajou: The Fundamental Guide On Everything You Need To Know About Kinkajou, Care, Feeding, Housing, Personality, Cost And Hea (Paperback)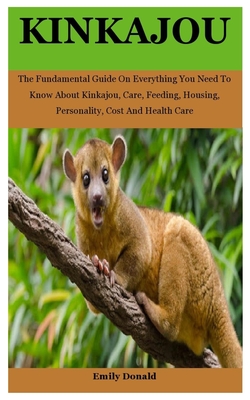 $6.99
This item is backordered and not currently available. Please contact us for an estimated availability date.
Description
---
Kinkajous are little, brilliant earthy colored, tree abiding warm blooded animals that are local to Central American rainforests. Otherwise called nectar bears, kinkajous have gotten famous in the extraordinary pet exchange. They are for the most part cordial, energetic, and inquisitive when brought up in bondage. Nonetheless, they are not difficult to frighten and may get forceful with their proprietors. Besides, they can be hard to house, as they require heaps of space for work out. Also, they need a fluctuated diet that copies what they would eat in nature. Generally, this is a high support pet that requires a knowledgeable and submitted proprietor.