The Fair Maid of Perth: Large Print (Paperback)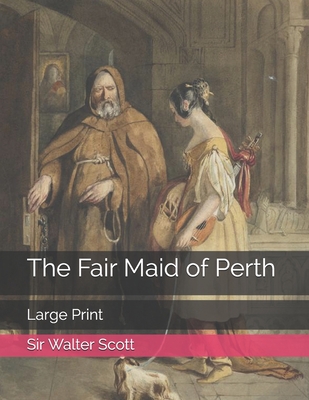 $30.99
This item is backordered and not currently available. Please contact us for an estimated availability date.
Description
---
Book Excerpt: ... in Scottish phrase, the candidate for some benefice which he had not yet attained. George Douglas, who stabbed Rizzio, was the postulate for the temporal possessions of the rich abbey of Arbroath.""I stand informed. Come, proceed; who comes next?" continued Mrs. Baliol."Who comes next? Yon tall, thin made, savage looking man, with the petronel in his hand, must be Andrew Ker of Faldonside, a brother's son, I believe, of the celebrated Sir David Ker of Cessford; his look and bearing those of a Border freebooter, his disposition so savage that, during the fray in the cabinet, he presented his loaded piece at the bosom of the young and beautiful Queen, that queen also being within a few weeks of becoming a mother.""Brave, beau cousin Well, having raised your bevy of phantoms, I hope you do not intend to send them back to their cold beds to warm them? You will put them to some action, and since you do threaten the Canongate with your desperate quill, you surely mean ...