Stop Feline Inappropriate Elimination- A Must-have Guide Book For Cat Owner: How To Attract Cat To Litter Box (Paperback)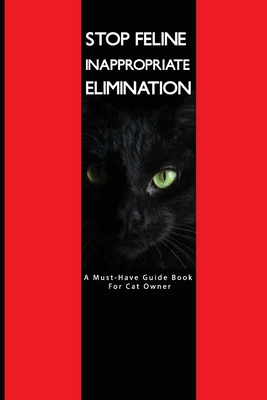 $12.99
This item is backordered and not currently available. Please contact us for an estimated availability date.
Description
---
One of the most common complaints people have about cats is problems with eliminating (urinating or defecating) outside of the litter box. In one study, 57% of cats referred to a veterinary behaviorist were referred for this problem. In another study, roughly 1 in 4 cats surrendered to a shelter had a history of daily or weekly elimination outside the litter box.
While it is one of the most common issues cat owners face, it is also one of the most frustrating, and is one of the reasons there are countless numbers of cats now in animal shelters across the country. The Inappropriate Elimination In Cats guide book will bust feline myths and help you devise a practical strategy so you and Fluffy can live happily ever after.
This guide book includes:
- Veterinary and behavioral breakthroughs that will help you understand your cat's litter box needs
- Setting up a litter box your cat will want to pee in
- Insight into illnesses that can cause or contribute to litter box mishaps
- Finding the culprit in a multipet home
- Determining whether your cat is peeing or marking
- The effects of stress or fear on feline litter box behavior
- How to stop urine marking
- Techniques to remove odor from soiled flooring
Fantastic book for cat lovers and cat behavior consultants alike