A Quechua - The Perfect Swing: Volume 3 (Paperback)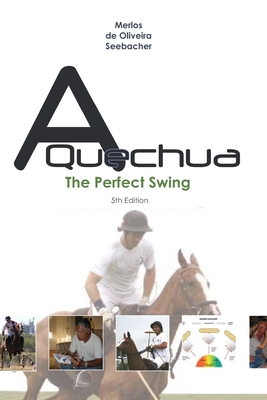 $39.95

Warehouse, In Stock | Usually Ships in 1-5 Days | New
Description
---
Following the second volume, this volume is dedicated to the all-important polo swing with exclusive visuals from some of the world's best polo players such as Adolfo Cambiaso and Sebastian Merlos. This topic is - as already known from the worldwide unique A Quechua Polo book series - methodically uniquely processed and explained with many pictures. From the development of the polo swing, to distinguishing features from swings in other sports, to new and again innovative approaches and concepts for regular training, this volume provides all the necessary information and details to be able to recognize mistakes but also to learn the perfect polo swing quickly and effectively from the beginning. From the contents:
- What is meant by "momentum" and "equilibrium"?
- How can I use the control point technique for swing training?- How do I use the "ball clock" for correct ball approach?
- What do I need to know about the "Point-of-Impact" theory?
- What to consider in terms of equipment for a perfect swing?
- How does the perfect offside and nearside swing work?
- How can you tell you have the right angle of attack in your wrist?
- How do you use the PRO model for fault-specific swing training? With many pictures in the familiar, professional A Quechua style and an interactive, individual error analysis grid in combination with the linked error-specific training guide.