The Keeper (Paperback)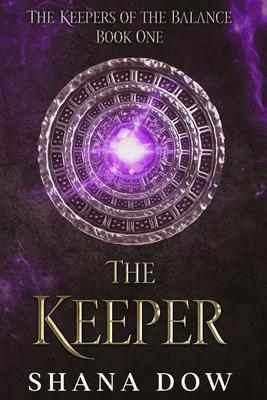 $12.99
This item is backordered and not currently available. Please contact us for an estimated availability date.
Description
---
A boy on the cusp of destiny. When he's invited to join an ancient order, will he survive a world full of magic and danger?
Marston Ames's parents have ruined everything. Forced to move away from all his friends for his dad's new job, the unhappy fifteen-year-old is sure his life is over. And just when he believes things can't get worse, a man from his dreams attempts to kill him in the waking world.
Barely escaping before stumbling upon a magical portal, Marston transports to another realm. There, an invitation to join an ancient order standing against evil seems like the solution to his isolation... until he discovers a terrifying connection to his nightmares.
Amidst the turmoil, Marston finds an unexpected ally in Olivia, a girl draped in mystery. As their bond grows and his feelings for her blossom, Marston grapples with the complexities of his already tumultuous life.
Can Marston embrace a fate beyond his wildest imagination without summoning his doom?
The Keeper is the action-packed first book in The Keepers of the Balance YA fantasy series. If you like relatable characters, adventures full of surprises, and coming-of-age tales with a touch of sweet romance, then you'll love Shana Dow's captivating page-turner.
Buy
The Keeper
to step into destiny today.