The Masque Of The Red Death (Paperback)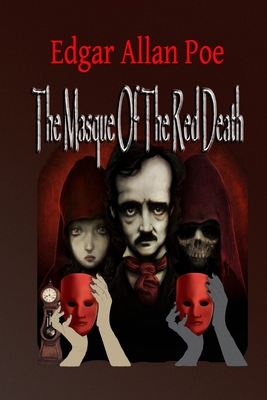 $7.00
This item is backordered. Please contact us for an estimated availability date.
Description
---
The "Red Death" had long devastated the country. No pestilence had ever been so fatal, or so hideous. Blood was its Avatar and its seal-the redness and the horror of blood. There were sharp pains, and sudden dizziness, and then profuse bleeding at the pores, with dissolution. The scarlet stains upon the body and especially upon the face of the victim, were the pest ban which shut him out from the aid and from the sympathy of his fellow-men. And the whole seizure, progress and termination of the disease, were the incidents of half an hour. The Prosperous Prince and his court are indifferent to the sufferings of the general population; they intend to await the end of the plague in the luxury and safety behind the walls of their shelter, having welded the closed doors. One night, after six months of isolation, Prospero has a masked ball to entertain his guests in seven colorful rooms of the abbey. Each of the first six rooms is decorated and illuminated by braziers placed just in front of the windows, giving a specific color: blue, purple, green, orange, white and violet. The last room is decorated in black and is illuminated by a scarlet light, "a dark color of blood." Due to this cooling pair of colors, very few guests are brave enough to venture into the seventh room. The same room is the location of a large ebony clock that ominously chimes every hour, in which everyone stops talking or dancing, and the orchestra stops playing. Once the clock stops ticking, the masquerade immediately resumes. At the ringing of midnight, the revelers and Prospero notice, among the audience, a figure in a dark suit, spattered with blood, resembling a shroud. The figure's mask resembles the rigid face of a corpse and exhibits the features of the Red Death. Seriously enraged, Prospero asks to be immediately unmasked to learn the identity of the mysterious guest. The guests, too terrified to get close to the figure, let him pass through the six chambers. The prince pursues him with a dagger while the mysterious guest crosses the halls without anyone blocking his way, until he reaches the seventh room.