Cavapoos for Total Beginners: The Simple Guide on How to Buy, Grooming, Food, wellbeing, Caring and Training your Cavapoo Puppy or Dog(Cavapoo dog b (Paperback)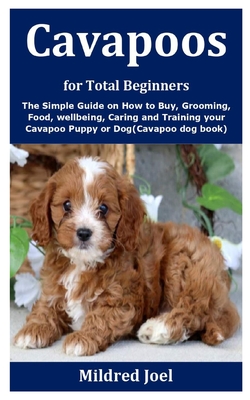 $6.99
This item is backordered and not currently available. Please contact us for an estimated availability date.
Description
---
The Cavapoo is a crossbreed that results from breeding a Poodle and a Cavalier King Charles Spaniel. Cavapoos were initially created to be hypoallergenic dogs and thus the ideal companion for people with allergies. However, their sweet disposition and friendliness soon made them popular among all dog lovers.Because the Cavapoo is a crossbreed, every dog is unique, though it has become increasingly more consistent in terms of temperament and looks. Cavapoos are extremely social and easy-going, getting along well with humans and animals alike.Get your copy today by scrolling up and clicking Buy Now to get your copy today.