Painted Turtle: The best manual on painted turtle and all you need to know about aquatic animals (Paperback)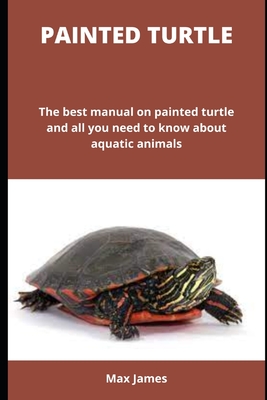 $8.99
This item is backordered and not currently available. Please contact us for an estimated availability date.
Description
---
Painted turtles are the maximum common species of aquatic turtle in North America. This aquatic turtle spends maximum of its time in ponds and sluggish-shifting streams. Spanning from Canada to northern Mexico, the painted turtle stands proud with its yellow- and crimson-striped pores and skin and yellow to crimson underbelly.Painted turtles develop to a mean shell length (known as a carapace) of round 12 inches, with the girl western painted turtles achieving a mean length of 1 foot. Generally, girl painted turtles become large than their male counterparts. On the smaller give up of the painted turtle spectrum is the southern painted turtle, which grows to a length of simply five inches. Turtles in trendy will develop to match the tank they're housed in-which does now no longer suggest they'll develop all the time in a huge set-up.The painted turtle - that's gift in the fossil file up to fifteen million years ago - has lengthy been acknowledged to man. Native American cultures have many myths approximately the painted turtle, and it's far now the respectable reptile of four U.S. states: Vermont, Michigan, Illinois, and Colorado. This speaks to how tremendous painted turtles had been, and keep to be, throughout North America.The painted turtle is an aquatic turtle species maximum generally determined in and round sluggish shifting our bodies of water.