The EGOT (Paperback)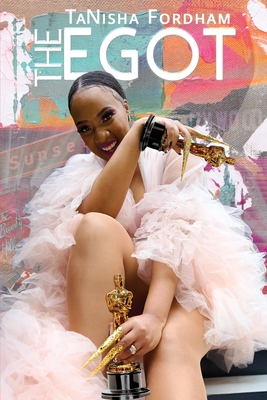 $10.66

Warehouse, In Stock | Usually Ships in 1-5 Days | New
Description
---
This ain't just a book.
This is a lesson.
And, maybe... Just maybe...
Some kind of a blessin'.
This is a story, a saga, you see
Of one little ole girl SNATCHING HER FREE
She ain't bound by no rules.
Not conforming; that's key
But instead just determined to be who she be.
And, she is like... you.
She is Can't you see?
Can't you see? Can't you see what you're destined to be?
Free
That's the point.
It's incredulously liberating.
It should fill you with glee
It is what it is, what it is, what it be...
You were fashioned and formed to be free.
Emmys and Grammys and Oscars and such ---
They're good.
They're great.
They have a nice touch.
Awards and titles and money and fame,
They have their place.
But, keep this in frame:
You are great.
And you are good.
You are enough in every hood.
And if someone ain't with it, well...
That someone can go straight to ---
This ain't just a book.
Now do you see?
This is an edict.
This is a decree.
The time is now, it has to be.
Go on now;
Snatch yo' free.