Saugatuck Michigan Books
Posted on: 13 June 2023
By:

Sandman
Staff Picks
Recommended reading for fans of Michigan and the Great Lakes.
"Retired surgeon Horace Balfour and his eccentric colleague, Doctor Beatrix Howell, unravel the unti demise of the detested village gossip, Fairy Nightshade." G Corwin Stoppel has served as the rector of All Saints' Episcopal Church in Saugatuck since 1990. In addition to his parish work, he is a columnist for the Commercial Record newspaper and writer."
"Adie Lou Kruger's ex never understood her affection for what her parents called their Cozy Cottage, the charming, ramshackle summer home--complete with its own set of rules for relaxing--that she's inherited on Lake Michigan. But despite the fact she's facing a broken marriage and empty nest, and middle age is looming in the distance, memories of happy childhoods on the beach give her reason for hope. She's determined not to let her husband's affair with a grad student reduce her to a clich , or to waste one more minute in a career she doesn't love, so it becomes clear what Adie Lou must do: rebuild her life and restore her cottage shingle by shingle, on her terms. But converting the beloved, weather-beaten structure into a bed-and-breakfast isn't quite the efficient home-reno experience she's seen on TV. Pushback from Saugatuck's contentious preservation society, costly surprises and demanding guests were not part of the plan. But as the cottage comes back to life, Adie Lou does, too, finding support in unexpected places and a new love story on the horizon. One cottage rule at a time, Adie Lou reclaims her own strength, history and joy by rediscovering the magic in every sunset and sandcastle."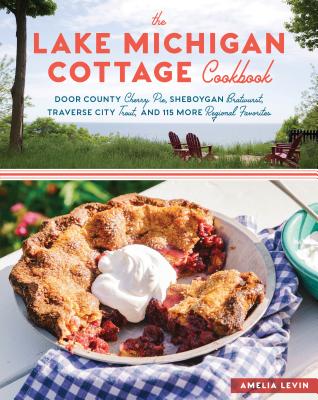 Guides
Explore the world around you!
"Be sure to have this handy little guide with you on your next trip to the garden center. It features those varieties of annuals, perennials, trees, shrubs, vines, climbers, roses, bulbs and herbs best-suited to Michigan growing conditions. Plant information is complemented by over 300 beautiful full-color photographs."
"This all-in-one guide helps readers learn how to find, identify, and collect Michigan's Petoskey stone. "
"Butterflies are fascinating, beautiful, and a joy to behold. Now observing them is even better with the Butterflies of the Midwest Field Guide. This handy book by acclaimed author and professional entomologist Jaret C. Daniels makes field identification simple and informative. It features 198 species of butterflies (and common moths) organized by color for ease of use. Detailed photographs present the species as you'll see them in nature, and a "compare" feature helps you to decide between look-alikes."
"The revised edition of this well-loved guide is the essential reference for the identification of amphibians and reptiles in the Great Lakes region. Fully updated treatments of over 70 species feature detailed information on the distribution, habitat, behavior, and life history of these fascinating animals. This edition includes all new distribution maps as well as 90 additional color photographs showing close-ups of distinguishing features, common color phases, and different metamorphic stages. A thorough introduction provides a wealth of information on the evolution, natural history, classification, and conservation of these animals and examines changing Great Lakes ecosystems and their impact on herpetological diversity. Amphibians and Reptiles of the Great Lakes Region is a must-have resource for teachers, students, naturalists, professional biologists, and anyone else with an interest in this region's ecology."
"Learn to identify birds in Michigan, and make bird-watching even more enjoyable. With Stan Tekiela's famous field guide, bird identification is simple and informative. There's no need to look through dozens of photos of birds that don't live in your area. This book features 118 species of Michigan birds organized by color for ease of use. Do you see a yellow bird and don't know what it is? Go to the yellow section to find out."
Children's Books
Read aloud to your kids (or someone else's).
"Let Bailey show you around the state where she lives. Learn about her state's flag, animal, and flower. Find out her favorite activities too Downloadable Teacher Notes available."
"A Board book for each state. State birds, flowers, trees, and animals brought to board book form for the youngest book lovers. Toddlers will delight in these books filled with rhyming riddles, framed by brightly painted clues that introduced elements that make each state so special."
"Tallulah doesn't look like the other young mermaids living in the ocean. Her tail is a dull gray. And when all the other mermaids go on a quest to find the special gemstones that make their tails sparkle with color, Tallulah doesn't find her gemstone at all. When Turtle suggests that Tallulah searches the Great Lakes she is eager to give it a try, even though the other sea creatures believe mermaids don't belong in lakes. Tallulah explores the Great Lakes from north to south and east to west, until she finds a beautiful Petoskey stone and she realizes that she is finally exactly where she belongs."
"Shankman & O'Neill have done it again, this time on the shores of a beautiful lake. In their newest romp, a young family spends joyful summers lakeside surrounded by nature. Dive in and "just picture the fishes that called that lake home--that would wriggle and dive, blow their bubbles, and roam." Listen to the nighttime critters: "The beat was just so, when the volume would grow, and the fireflies added some light to the show." And the daytime animals? "They ran and they sat and they ate and they hid; they did all the same things that the rest of us did." A true celebration of spending summer days outdoors, The Lake I Love is a beautiful, rhyming adventure that you'll love sharing with your family and friends."
"Lulu and her cousin Rocky are visiting the city of Detroit, the Motor City There are so many fun things to see and do, like visiting Campus Martius to make sand castles, eating cherries at the Eastern Market, riding the carousel at the Riverfront, and seeing the works of Diego Rivera at the Detroit Institute of Arts. Written by Barbara Joosse and illustrated by Ren e Graef, this second book in the Our City Adventures series explores the city of Detroit, visiting well-known sites like Comerica Park, Fox Theatre, and Hitsville, U.S.A, where the Motown sound came alive, as well as unexpected gems."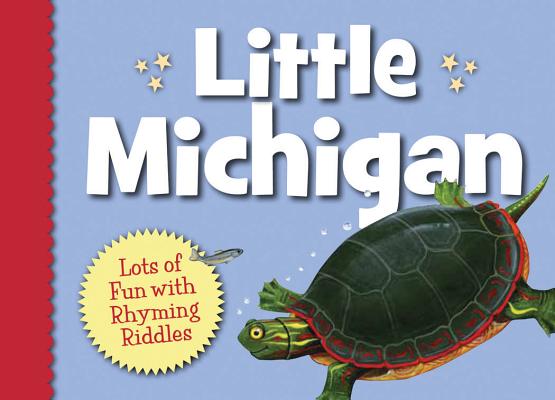 Little Michigan (My Little State) (Board Books) by Denise Brennan-Nelson
"A Board book for each state. State birds, flowers, trees, and animals brought to board book form for the youngest book lovers. Toddlers will delight in these books filled with rhyming riddles, framed by brightly painted clues that introduced elements that make each state so special."
Local History Titles
True Crime, history, war heroes, food and wine, captains of industry, ghost stories...
"Michigan Modern: Design That Shaped America is an impressive collection of important essays touching on all aspects of Michigan's architecture and design heritage. The Great Lakes State has always been known for its contributions to twentieth-century manufacturing, but it's only beginning to receive wide attention for its contributions to Modern design and architecture. Brian D. Conway, Michigan's State Historic Preservation Officer, and Amy L. Arnold, project manager for Michigan Modern, have curated nearly thirty essays and interviews from a number of prominent architects, academics, architectural historians, journalists, and designers, including historian Alan Hess, designers Mira Nakashima, Ruth Adler Schnee, and Todd Oldham, and architect Gunnar Birkerts, describing Michigan's contributions to Modern design in architecture, automobiles, furniture and education."
"Over the course of its history, the state of Michigan has produced its share of folktales and lore. Many are familiar with the Ojibwa legend of Sleeping Bear Dunes, and most have heard a yarn or two told of Michigan's herculean lumberjack, Paul Bunyan. But what about Detroit's Nain Rouge, the red-eyed imp they say bedeviled the city's earliest residents? Or Le Griffon, the Great Lakes' original ghost ship that some believe haunts the waters to this day? Or the Bloodstoppers, Upper Peninsula folk who've been known to halt a wound's bleeding with a simple touch thanks to their magic healing powers? In Michigan Legends, Sheryl James collects these and more stories of the legendary people, events, and places from Michigan's real and imaginary past. Set in a range of historical time periods and locales as well as featuring a collage of ethnic traditions—including Native American, French, English, African American, and Finnish—these tales are a vivid sample of the state's rich cultural heritage. This book will appeal to all Michiganders and anyone else interested in good folktales, myths, legends, or lore."
"Savor the taste of wines inspired by the Great Lakes as enthusiasts Lorri Hathaway and Sharon Kegerreis introduce passionate winemakers like Joseph Sterling, who ignited Michigan's first viable wine region in the 1800s along Lake Erie. Discover how the Detroit River was used for bootlegging during Prohibition, how the raid on red wine in the Upper Peninsula generated national headlines and how Michigan became the first to repeal. Learn about the wineries that boosted production to make Michigan a leading wine producer through the 1960s, when the changing marketplace caused a slump in production and sales.Since then, new grape varietals have spurred resurgence in the industry, garnering Michigan worldwide attention for its locally influenced wines. Discover Michigan's vibrant wine history, which is vital to the second most agriculturally diverse state and top tourism region becoming a premier agritourism destination."
"French Jesuit missionaries planted apple seeds in the Michigan wilderness more than a century before the travels of Johnny Appleseed. Seedlings grew into giant fruit-bearing trees that provided tangy apples to pioneers who followed. As the Detroit settlement grew, grafted apple trees were planted. By the late 1700s, orchards that bloomed with Fameuse, Calville Blanc d'Hiver, Pomme Gris and Detroit Red rivaled those of New England, and even President Thomas Jefferson received scions of Detroit trees to plant at his Monticello estate. Today, 850 farms boast over nine million apple trees. Sample the seasons of Michigan's apple history with author Sharon Kegerreis, from early settlements to today's vibrant industry."
"All Ginny Anderson wants from her summer is to sleep in, attend a mystery writing workshop, and spend time with her best friend. But when Ginny's father—a respected restoration expert in Chicago—surprises the family with a month-long trip to Michigan, everything changes. They aren't staying in a hotel like most families would. No, they're staying in a mansion. A twenty-six room, century-old building surrounded by dense forest. Woodmoor Manor. But unfortunately, the mansion has more problems than a little peeling wallpaper. Locals claim the surrounding woods are inhabited by mutated creatures with glowing eyes. And some say campers routinely disappear in the woods, never to be seen again. As terrifying as it sounds, Ginny can't shake the feeling that there's something darker . . . another story she hasn't been told. When the creaky floors and shadowy corners of the mansion seem to take on a life of their own, Ginny uncovers the wildest mystery of all: There's more than one legend roaming Saugatuck, Michigan, and they definitely aren't after campers. It's after her."
"Coastal Michigan's haunted history and local legends come to life--even when the main players are dead. From the souls lost aboard the doomed Alpena, to the restless spirits at Nunica Cemetery, this spooky chapter book will keep readers rapt. Dive into suspenseful tales of bumps in the night, paranormal investigations, and the unexplained; just be sure to keep the light on."
"From Ernest Hemingway's rural adventures to the gritty fiction of Joyce Carol Oates, the landscape of the Third Coast has inspired generations of the nation's greatest storytellers. Michigan Literary Luminaries shines a spotlight on this rich heritage of the Great Lakes State. Discover how Saginaw greenhouses shaped the life of Pulitzer Prize-winning writer Theodore Roethke. Compare the common traits of Detroit crime writers like Elmore Leonard and Donald Goines. Learn how Dudley Randall revolutionized American literature by doing for poets what Motown Records did for musicians. Join author Anna Clark as she unveils Michigan's extraordinary written culture with a mixture of history, literary criticism and original reporting."
"Michigan's beer history is as diverse as the breweries themselves, and the stories behind them are as fascinating as their tasty concoctions. A few enterprising women found themselves at the forefront of early brewing in the state, and several early Detroit brewers also served as mayor. Pfeiffer's mascot was designed by Walt Disney Studios. Jackson's Eberle Brewing Company took its fight against local prohibition all the way to the Supreme Court, and the Silver Foam trademark embroiled disputants in a different legal fight. Renowned modern craft brewers grew from humble beginnings, often staving off financial disaster, to establish themselves as local, or even national, juggernauts. Grab your favorite brew and join author Patti F. Smith for a look at Michigan's distant brewing past and its recent triumphs."
"Even in law-abiding southwestern Michigan, the Eighteenth Amendment turned ordinary citizens into scofflaws and sparked unprecedented unrest. Betta Holloway reached her breaking point when her husband, a Portland cop, was shot pursuing a rumrunner. She relieved his pain with a neighbor's homebrew. As farmers across the region fermented their fruit to make a living, gangsters like Al Capone amassed extraordinary wealth. Baby Face Nelson came to Grand Haven and proved that he had no aptitude for robbing banks. Even before the Volstead Act passed, Battle Creek bad guy Adam Pump Arnold routinely broke all local prohibition laws--and every other law as well. Meanwhile, Carrie Nation hectored Michigan with her hatchetations. Authors Norma Lewis and Christine Nyholm reveal how the Noble Experiment fueled a rowdy, roaring, decade-long party."
"On April 26, 1927, Lida Rogers, a Holland High School biology teacher, suggested an idea to members of the Holland, Michigan Women's Literary Club. The idea was that the city present a Tulip Day every spring. Two years later, on May 18, 1929, after scores of visitors viewed more than 100,000 tulips along Holland's curbs, Tulip Time became an annual event. The 1930 Holland Evening Sentinel banner headline read: Tulip Reigns as Queen of City. Throughout the decade, motion picture and radio personalities visited to promote the festival. The Holland Furnace Company, then the city's largest corporation, sponsored special radio programs that were broadcast nationwide. After World War II, Holland saw the festival grow into the nation's third largest annual event. Visitors have enjoyed parades that included street scrubbing, klompen dancing, floats, and more than 50 bands. When Tulip Time began, 85 percent of the names in the Holland telephone directory were Dutch. Over time, the community's cultural diversity has evolved and is now reflected in the festival."
"Michigan is commonly recognized as a manufacturing center and for its splendid tourist attractions. Lesser known is Michigan's role as a leader in the production of oil and gas. Since the discovery of commercial quantities of oil in Saginaw in 1925, Michigan has grown to become the 12th-largest natural gas and 17th-largest crude oil producer of the 34 states producing oil and gas. Michigan's petroleum heritage spans 64 of the state's 68 Lower Peninsula counties and has played a role in shielding communities from the financial devastation of the Great Depression, funding acquisition of hundreds of public recreation projects through the Michigan Natural Resources Trust Fund, and rising to meet environmental challenges through improving technologies. Michigan Oil and Gas documents that heritage with photographs from the Clarke Historical Library Norman X. Lyon and Michigan Oil & Gas News Collections."
"Countless Michiganian women performed extraordinary acts that challenged and improved the world."
Out of Print
Hard to find books (that still deserve to be on the list!)
The Saugatuck Dunes: Artists Respond to a Freshwater Landscape
" The Saugatuck Dunes, on the southeastern shore of Lake Michigan, are a refuge for wildlife and for people. In the early twenty-first century, the endurance of their grassy hills, forested ridges, and the cool river that winds among them is something of a miracle. This ever-changing land and seascape with its white beaches and shifting patterns of light has captured the imaginations of thousands of artists. The Saugatuck Dunes: Artists Respond to a Freshwater Landscape presents 85 artworks, including works by 31 contemporary artists, all of whom are dedicated to preserving the land that inspires their art, and by 10 of the late painters who walked the dunes before them. As you meander through the pages, you ll find yourself cultivating your own connection with the sand and sky, the wind and water, and the interconnected community of living things the Saugatuck Dunes have long been. All proceeds from sales of this book will support the work of the Saugatuck Dunes Coastal Alliance, dedicated to protecting and preserving the character of this rare landscape."