A Land Remembered, Volume 2, Student Guide Edition (Hardcover)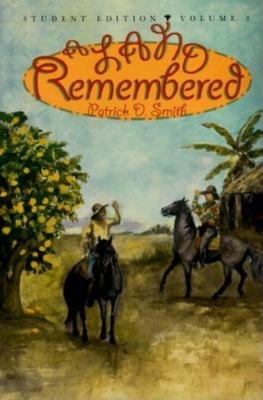 List Price: $16.95
Our Price: $14.41
(Save: $2.54 15%)
Other Books in Series
This is book number 2 in the Land Remembered series.
Description
---
A Land Remembered has become Florida's favorite novel. Now this Student Edition in two volumes makes this rich, rugged story of the American pioneer spirit more accessible to young readers. Patrick Smith tells of three generations of the MacIveys, a Florida family battling the hardships of the frontier. The story opens in 1858, when Tobias and Emma MacIvey arrive in the Florida wilderness with their son, Zech, to start a new life, and ends in 1968 with Solomon MacIvey, who realizes that his wealth has not been worth the cost to the land. Between is a sweeping story rich in Florida history with a cast of memorable characters who battle wild animals, rustlers, Confederate deserters, mosquitoes, starvation, hurricanes, and freezes to carve a kingdom out of the Florida swamp.
In Volume 2, with the birth of Zech and Glenda's son, Solomon, a new generation of MacIveys learns to ride horses, drive cattle, and teach rustlers a thing or two. Sol and his family earn more and more gold doubloons from cattle sales, as well as dollars from their orange groves. They invest it in buying land, once free to all, now owned and fenced and increasingly populated, until it becomes just a land remembered.
See all of the books in this series